Kia Ora Our 5 Toby's shops will be operating under the Red Traffic Light System
This means we will have seafood, fish & chips and our famous fried bread.  
Please remember to wear your mask, scan or sign in, stick to the 2m distancing rules when collecting from our stores.
Also be kind and be patient to our team working as we put our best foot forward to satisfy your needs.
Ngā Mihi!
Welcome to Toby's Seafood
At Toby's Seafood we are Māori owned and operated. We have been in business for over 30 years and still going. Our friendly team source a carefully selected smorgasbord of fresh seasonal seafood and can give expert advice on how it is best prepared. You'll find a variety of fish fillets – tuna steak, dory fillets, salmon and cutlets and a wide array of other seafood including mussels, prawns, fresh c
and squid. We also offer traditional fish 'n' chips and a variety of other ready to eat options. Quality is our priority but we are also proud of our daily market low prices. Heads up, if you're in need of catering our food is also popular for schools, events and sports clubs.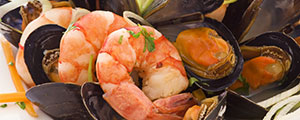 At Toby's we have a wide selection of locally sourced ready to eat seafood! Treat your tastebuds and Indulge on something from our mouth watering selection. Think freshly picked crab meat, steamed lobster and juicy king prawns, yum!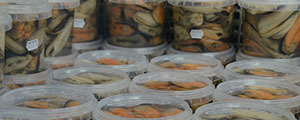 There's an old joke that says "I'm on a seafood diet. I see food and I eat it." Pretty lame right? Well there's nothing lame about the wide array of delicious and nutritious shellfish we have available. Anyone up for some cajun sauteed shrimp or mussels with a garlic and white wine sauce?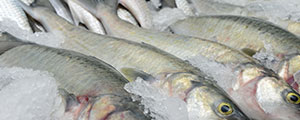 The crystal clear waters of the Pacific Ocean are one of the best places to catch fish in the world. Come and take your pick of the bunch to take away and relax as we can take care of the preparation, leaving you to get on with the cooking. You know it's going to be smiles all round if you whip up a baked snapper with citrus and ginger!